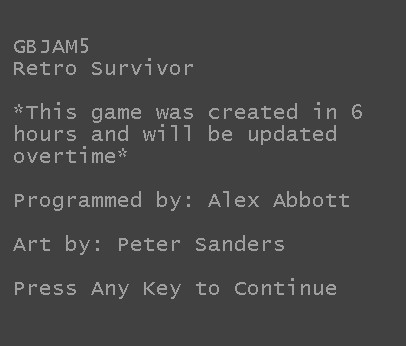 GBJAM5 Retro Survivor
A downloadable GBJAM5 Retro Survivor for Windows
Can you survive an onslaught of bugs? Idk, can you? Comment down below your best score!
*This game was created for the GBJAM5 in 6 hours. It will receive updates as this is just a prototype for an idea. Art by Peter Sanders and Programmed by Alex Abbott.*
Palette used:
RGB #'s
98, 98, 98
65, 65, 65
158, 158, 158
126, 126, 126
Install instructions
Just download and play!